Hire Freelancer
Website Design
We believe that good design can transform and drive brand experience.
Hire WordPress
Website Designer
Web Design Is The Process Of Collecting Ideas And Aesthetically.
SEO
Optimization
We are using custom technique and plugin for SEO optimization.
Hire Designer for
Startup Business
Profit making is all about making the rightful usage of resources.
Hire Eye Catching
Website Designer
Make the first impression with professional web designs that works.
Hire Festival
Artwork Designer
We provide Festival Art work Design for social post and get attention of your clients.
Call us at +91 81407 33923 or Email us at info@akdezigns.com
We Offer Awesome Designs With Huge Features and Availabilities That Help You Create Unlimited Websites.
Hire dedicated resource from Ahmedabad, India for

Adobe XD is a vector based design tool developed for UI/UX design by Adobe. One of the leading programs used for User Experience (UX) design, it took the industry by storm with its seamless design to prototyping capability. In this course we will work from the ground up, going through the interface of Adobe XD and each tool to ensure you learn the program and get comfortable using it.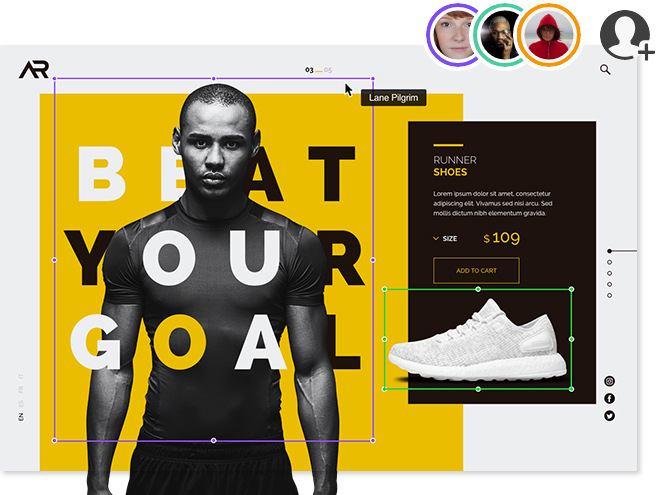 Auto-animate
Create animations between elements across artboards to add microinteractions and motion to your designs.

Coediting
Work together with team members in the same document in real time — no more duplicating efforts or merging changes.
Components
Create design elements to reuse throughout your designs or across multiple documents from a design system.
Hire AK Dezigns WebIdea for Adobe XD
Is the navigation on your website up to scratch?

Are you giving the right impression to your audience?

Is your website enhancing your brand or detracting from it?

Are your business values represented on your website and leading to customer conversion?

Does your website meet expected standards and look and feel modern?
Why Hire a freelancer Website Redesign
Filling UI with content is very simple
Repeat Grid feature is amazing
Resizing Text works similar to Photoshop and Illustrator
Repeating objects doesn't work as you expect it
Animating UI is difficult compared to Sketch
Design amazing experiences.
Go from basic wireframes to beautiful designs in no time. Define the look of your user interfaces with vector drawing tools, colors, character styles, grids, guides, and more. XD delivers dozens of powerful features to help teams design, prototype, share, and collaborate on rich user experiences. Our product roadmap is shaped by input from our community, and new features and enhancements are released every month.
Deepening interaction and prototyping capabilities
From the very beginning, we built XD to be an all-in-one platform for both designing and prototyping user experiences. Our goal was to help design teams focus on creating and delivering incredible experiences, instead of having to worry about keeping design files in sync across multiple design tools. In addition to several updates we've made to our design functionality throughout the year, we're excited to share a major update to our interaction and prototyping capabilities.